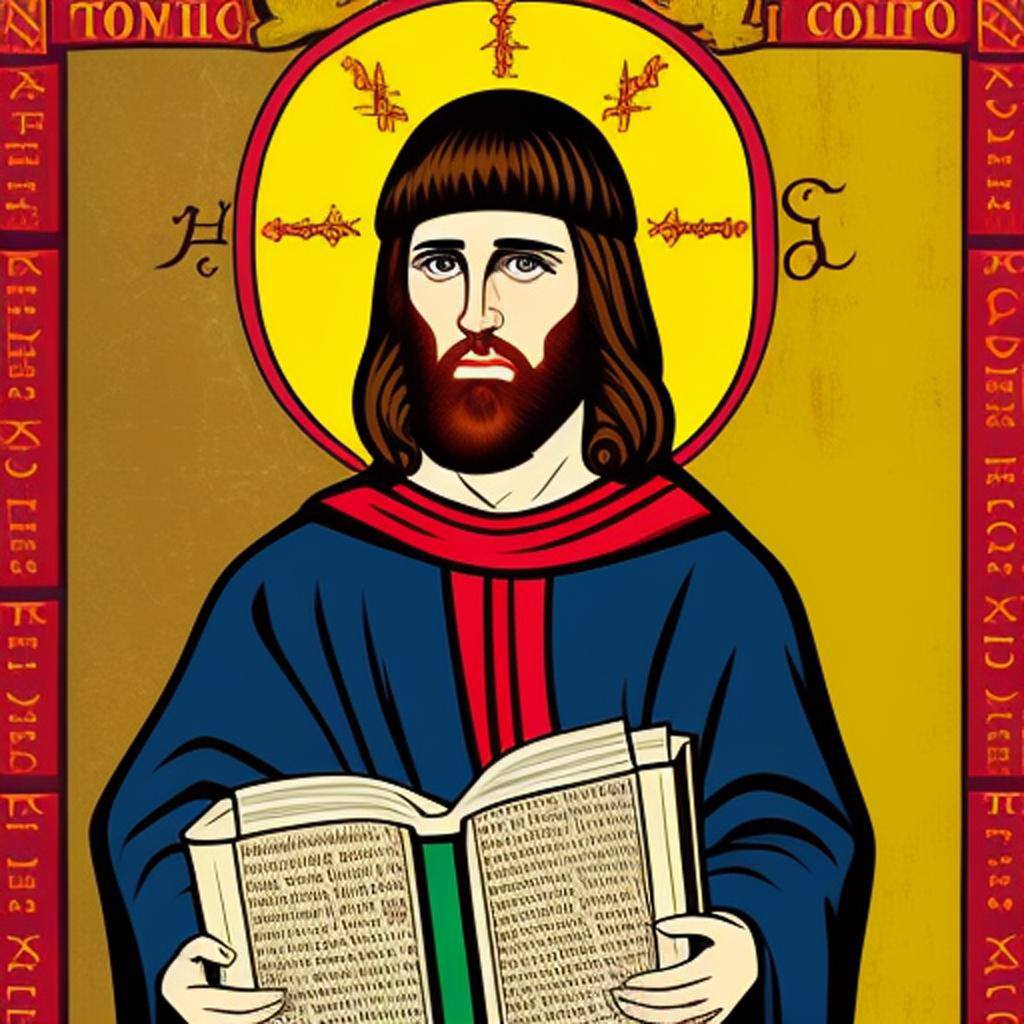 The Latin Vulgate: A Bible of Historical Significance in the Middle Ages
The Latin Vulgate was the standard Bible used by the Catholic Church in the Middle Ages, and was translated by St. Jerome in the late 4th century CE. This translation was significant for its widespread use, as well as for its impact on the religious and cultural life of Europe during the Middle Ages.
St. Jerome was a Christian scholar who lived in the late 4th and early 5th centuries CE. He was known for his extensive knowledge of languages, and was tasked with translating the Bible into Latin, which was the dominant language of the Roman Empire at the time.
The resulting translation, known as the Latin Vulgate, became the standard Bible used by the Catholic Church in the Middle Ages. It was used for religious instruction, devotional reading, and as a source of moral and cultural guidance.
The Latin Vulgate was significant for a number of reasons. First and foremost, it facilitated the spread of Christianity throughout Europe by providing a common language and text for worship and religious instruction. This helped to unify Christian communities and promote a sense of shared religious identity.
The Latin Vulgate was also significant for its impact on the development of the Western literary tradition. The Bible was one of the most widely-read and influential texts in medieval Europe, and its impact on literature and culture was profound. The Latin Vulgate, in particular, was an important source for many of the great works of literature of the Middle Ages, including the works of Dante, Chaucer, and others.
The Latin Vulgate also played a key role in the intellectual and cultural life of the Middle Ages. It was studied and commented upon by theologians and scholars, who used it as a source for their own works and as a foundation for their own religious and philosophical ideas.
The Latin Vulgate was a dynamic text that underwent numerous revisions and changes over the centuries. These changes reflected the evolving religious and cultural landscape of medieval Europe, and helped to ensure the continued relevance and importance of the Bible in the lives of Christians throughout the Middle Ages and beyond.
Today, the Latin Vulgate remains an important text for scholars and students of religion and history. Its impact on the religious, cultural, and literary life of the Middle Ages is a testament to the enduring significance of this ancient text, and to the power of the written word to shape and transform human history.
References
Latin Vulgate with English Translation
Video
Shop Corner
The Latin Vulgate Bible on Amazon
Let us read and meditate the Word of God
Article written with help of openai's chatGPT-3 language Model, AItrot, Picsart and MIB