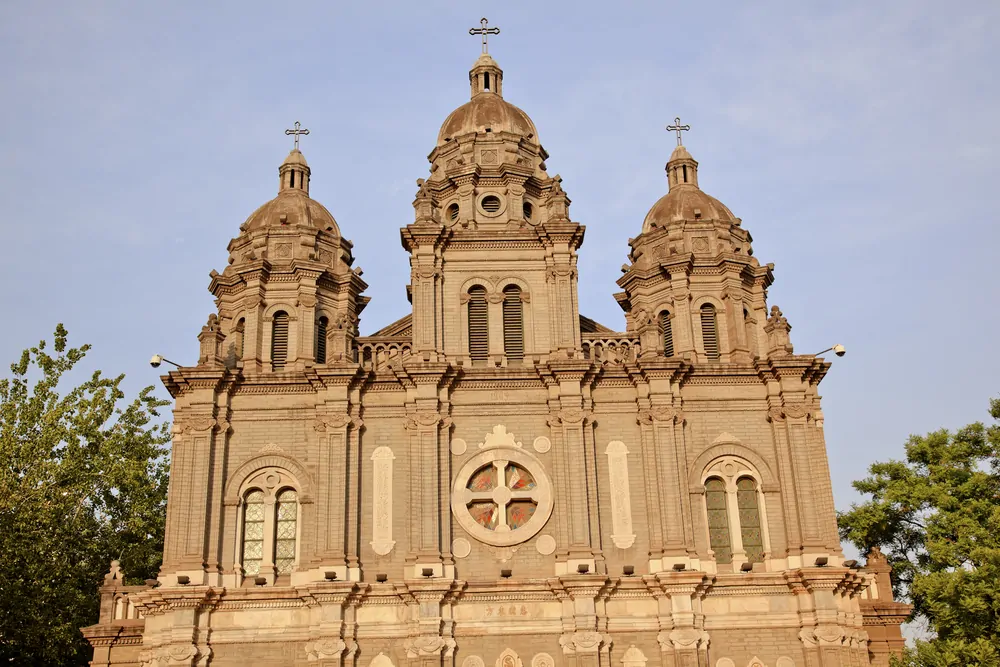 Month of saint Joseph
The month of march
Is dedicated to saint Joseph
The foster father of Jesus
And protector of the Holy family
He is the patron saint of the church
workers, good marriage and good death
He is also known as
The carpenter of Nazareth
He is a pious and humble man
Righteous in the eyes of the Most High
He obeys the directions of the angel
To marry Mary and later, to flee to Egypt
When Jesus is 12 years old
They go to Jerusalem for the feast of Passover
Seeking him for three days he is found in the Temple
Speaking of His Father, who is in heavens
Biblical references
Luke 2: 41-51
Now his parents went to Jerusalem every year at the feast of the passover. When he was twelve years old, they went up to Jerusalem after the custom of the feast.
When they had fulfilled the days, as they returned, the child Jesus tarried behind in Jerusalem; and Joseph and his mother knew not of it.
But they, supposing him to have been in the company, went a day's journey; and they sought him among their kinsfolk and acquaintance.
And when they found him not, they turned back again to Jerusalem, seeking him.
And it came to pass, that after three days they found him in the temple, sitting in the midst of the doctors, both hearing them, and asking them questions. And all that heard him were astonished at his understanding and answers.
And when they saw him, they were amazed: and his mother said unto him, Son, why hast thou thus dealt with us? behold, thy father and I have sought thee sorrowing.
And he said unto them, How is it that ye sought me? wist ye not that I must be about my Father's business?
And they understood not the saying which he spake unto them.
And he went down with them, and came to Nazareth, and was subject unto them: but his mother kept all these sayings in her heart.
And Jesus increased in wisdom and stature, and in favour with God and man.
John 6:41-42
At this the Jews there began to grumble about him because he said, "I am the bread that came down from heaven." They said, "Is this not Jesus, the son of Joseph, whose father and mother we know? How can he now say, 'I came down from heaven'?"
Prayers to saint Joseph
Nine days novena to saint Joseph
Prayer to saint Joseph for a happy death
Saint joseph foster father of Jesus Christ Our Lord, so graceful Father, Spouse of the Virgin Mary, your whole life was saint and just, that is why no fear could have disturbed, when you were dying, your desire for Heaven. Saint Joseph, special patron of the dying persons, I commend my soul living and dying. When my life is approaching its end, implore for me, with Mary, your Holy Spouse and our Mother, the grace of your divine Son, so that, faithful, with strong hope and with ardent charity, let the prince of darkness have no power over me and yield up my soul in the sweetest peace in the arms of the Father, after receiving Jesus in the Holy Eucharist. Amen.
A Prayer to Saint Joseph of Good Hope
Saint Joseph, you were chosen by God to be the Spouse of Mary, the Virgin Mother. In Jesus you saw the gift of being a father. You put yourself in the school of the Savior, taking care of his subsistence and his upbringing in a climate of respect, prayer and love. Humble and persistent hard-worker you served full of joy the ones who the Father entrusted to you. Perfect model of paternal authority, we ask you for our families in love and prayer to glorify the divine Trinity, especially by being a source of reconciliation and hope regarding those who suffer in their heart by painful separations. Glorious Saint Joseph we like calling you Saint Joseph of Good Hope, We also request for the Church, the universal family for the children of the Father. You are its protector and guardian. Please obtain its grace of a stronger unity in charity. We confide our families from the Earth to you for the exemplary holyness of their members, they take part to the expansion of the kingdom of God among the men and to the salvation of all humanity. Amen!
A video
Powerrfull prayer for the jobless


More about the devotion to saint Joseph