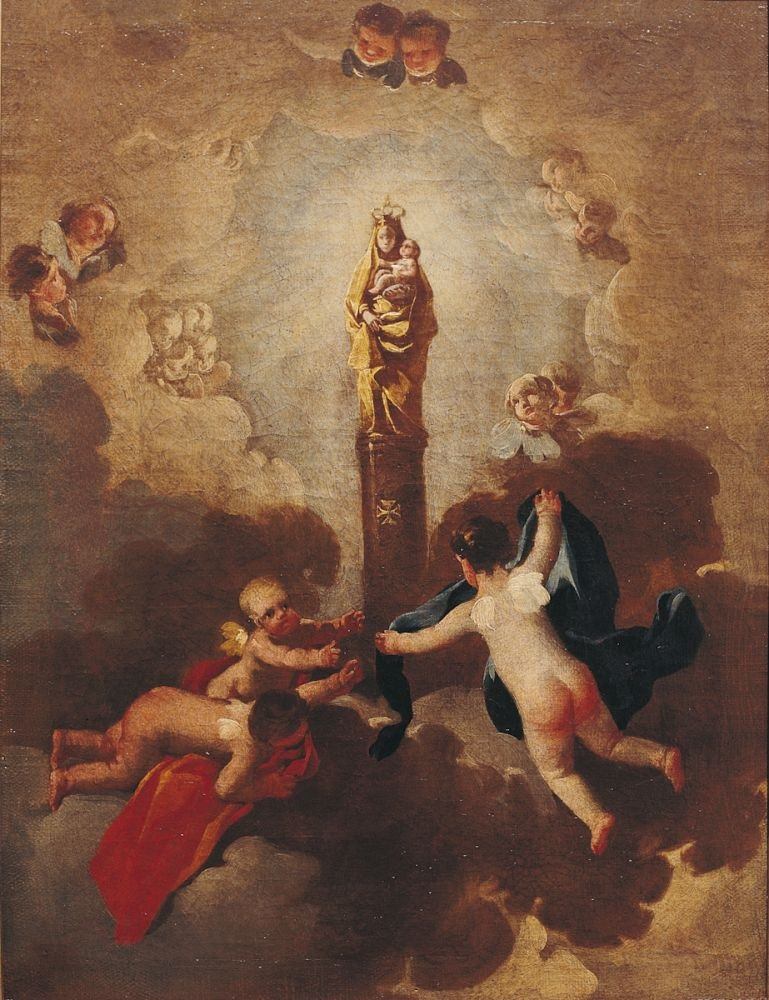 Our Lady of the Pillar (Nuestra Señora del Pilar)
Our Lady of the Pillar (Nuestra Señora del Pilar), is a prominent Marian devotion in the Catholic Church. A brief history.
According to tradition, the story of Our Lady of the Pillar dates back to the early days of Christianity. It is believed that in the year 40 AD, the Apostle James the Greater (Santiago) was preaching the Gospel in what is now Zaragoza, Spain. However, he was feeling discouraged by the lack of conversions.
Legend has it that the Virgin Mary, who was still alive at the time, appeared to James on January 2, 40 AD, while he was praying by the banks of the Ebro River. Mary was said to be standing on a pillar or column made of jasper, and she encouraged James to persevere in his mission.
In this apparition, Mary gave James a small wooden statue of herself holding the child Jesus. She asked him to build a chapel on the spot where the apparition occurred and to place the statue there. James, following Mary's instructions, built the first shrine dedicated to the Virgin Mary. This chapel eventually became the Basilica of Our Lady of the Pillar, which stands in Zaragoza to this day.
The devotion to Our Lady of the Pillar grew over the centuries and spread throughout Spain and the Spanish-speaking world. The current basilica, built between the 17th and 18th centuries, is an important pilgrimage site and a symbol of national identity for Spain.
The Feast of Our Lady of the Pillar is celebrated on October 12th, and it is a significant religious and cultural event in Spain, particularly in Zaragoza. The festival attracts thousands of pilgrims and visitors who come to honor the Virgin Mary.
Our Lady of the Pillar is also recognized as the patroness of Spain, as well as various other places and causes, and is venerated by many Catholics around the world.
That summarizes the history of Our Lady of the Pillar. 
Videos
Let us pray with Mary, the Holy Mother of Jesus, Mother of ALL
Article written with help of openai's chatGPT-3 language Model, AItrot, Picsart and MIB