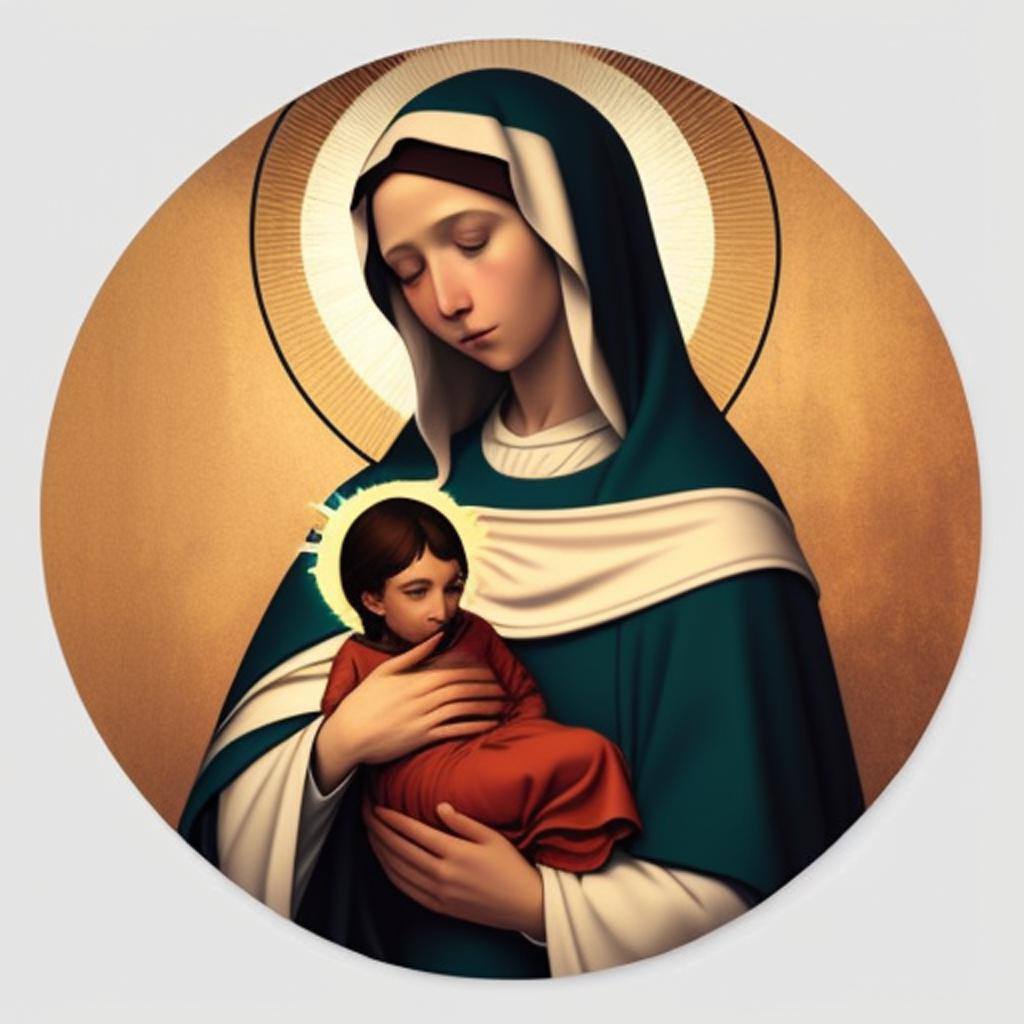 The reported apparitions of Our Lady of Dadizele in Belgium
The reported apparitions of Our Lady of Dadizele took place in 1873 in the village of Dadizele, near the city of Ypres in Belgium. The events revolved around a woman named Caroline Gruyaert, who claimed to have received apparitions of the Virgin Mary.
Caroline Gruyaert, a housemaid, reported a series of visions in which the Virgin Mary appeared to her and delivered messages. According to Caroline's accounts, the apparitions occurred over a period of time and included conversations with the Virgin Mary, during which she conveyed messages of faith, prayer, and repentance.
News of Caroline's reported apparitions quickly spread, attracting the attention of the local community and beyond. People from different backgrounds, including believers and skeptics, came to witness the events and listen to Caroline's accounts of the Virgin Mary's messages.
While Caroline's reported apparitions garnered attention, they did not receive official recognition from the Catholic Church. The Church authorities conducted an investigation but did not grant formal approval to the reported events and messages.
Despite the lack of official recognition, the reported apparitions of Our Lady of Dadizele had an impact on the local community. Some individuals were inspired by Caroline's accounts and claimed to have experienced spiritual awakenings or healings as a result of their interactions with her.
The reported apparitions of Our Lady of Dadizele serve as a reminder of the varied spiritual experiences and beliefs that exist among individuals. While the Catholic Church did not officially endorse the events, they remain part of the local religious history and contribute to the broader tapestry of Marian devotion in Belgium.
Video
Shop Corner
Marian rosary on Amazon
Let us turn towards Jesus, Son of Mary
Article written with help of openai's chatGPT-3 language Model, AItrot, Picsart and MIB