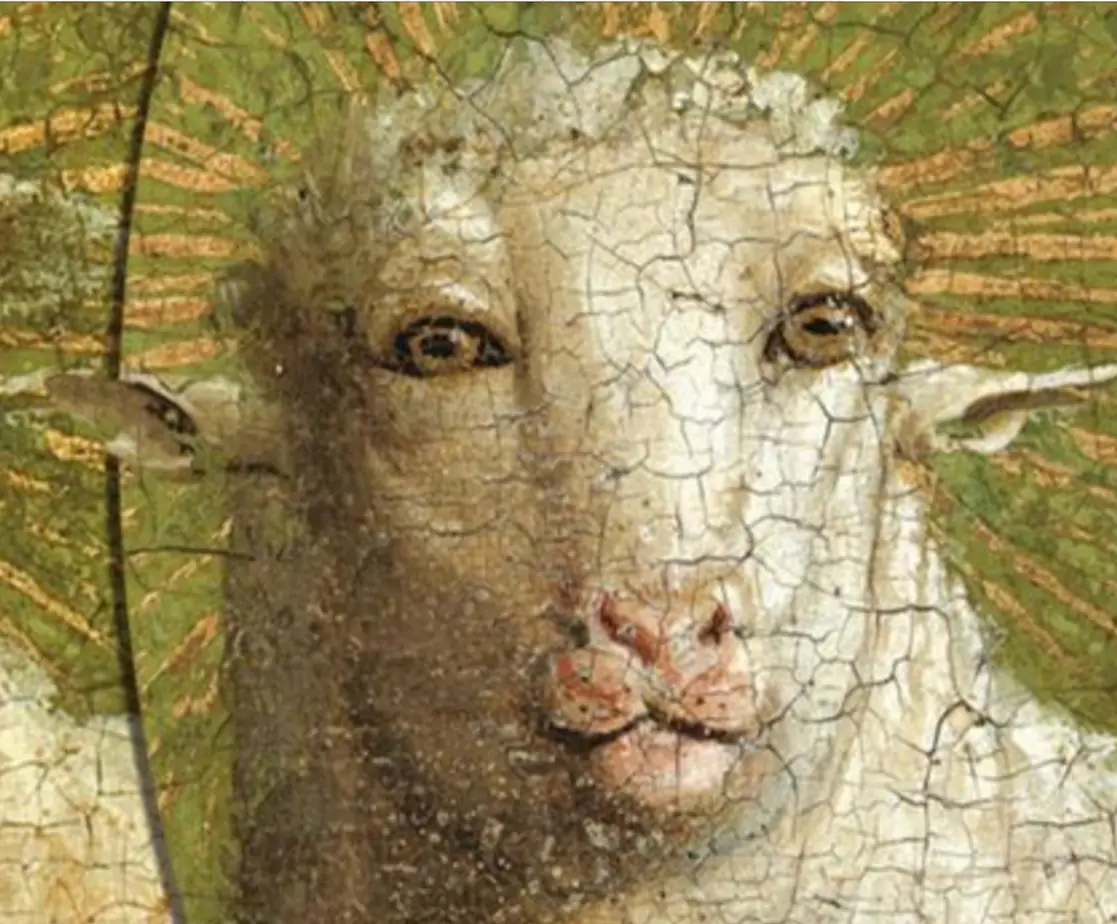 Behold the lamb !

"Amongst the children of men
There is no greater
Than John the Baptist"
He is the one who said
pointing at Jesus
"Behold the lamb of God"
Videos
Life of John the Baptist
Feast of the nativity of John the Baptist
Readings
Who was John the Baptist?
Bible study tools:
Biblical references
Mark 1; 7-8
And this was his message: "After me comes the one more powerful than I, the straps of whose sandals I am not worthy to stoop down and untie. I baptize you with water, but he will baptize you with the Holy Spirit."
John 1; 35-37
The next day John was there again with two of his disciples. When he saw Jesus passing by, he said, "Look, the Lamb of God!" When the two disciples heard him say this, they followed Jesus.
About the painting
The Ghent Altarpiece represents the Adoration of the Mystic Lamb in St Bavo's Cathedral, Belgium. Painted by the Early Flemish painters and brothers Hubert and Jan van Eyck. A splendor!
Shop tips